After a two-season hiatus, Colorado can once again look forward to the frosty enchantment of Ice Castles. With its planned return in December 2023, the magical ice attraction will make its way to a new location, Cripple Creek, offering an unmatchable winter experience.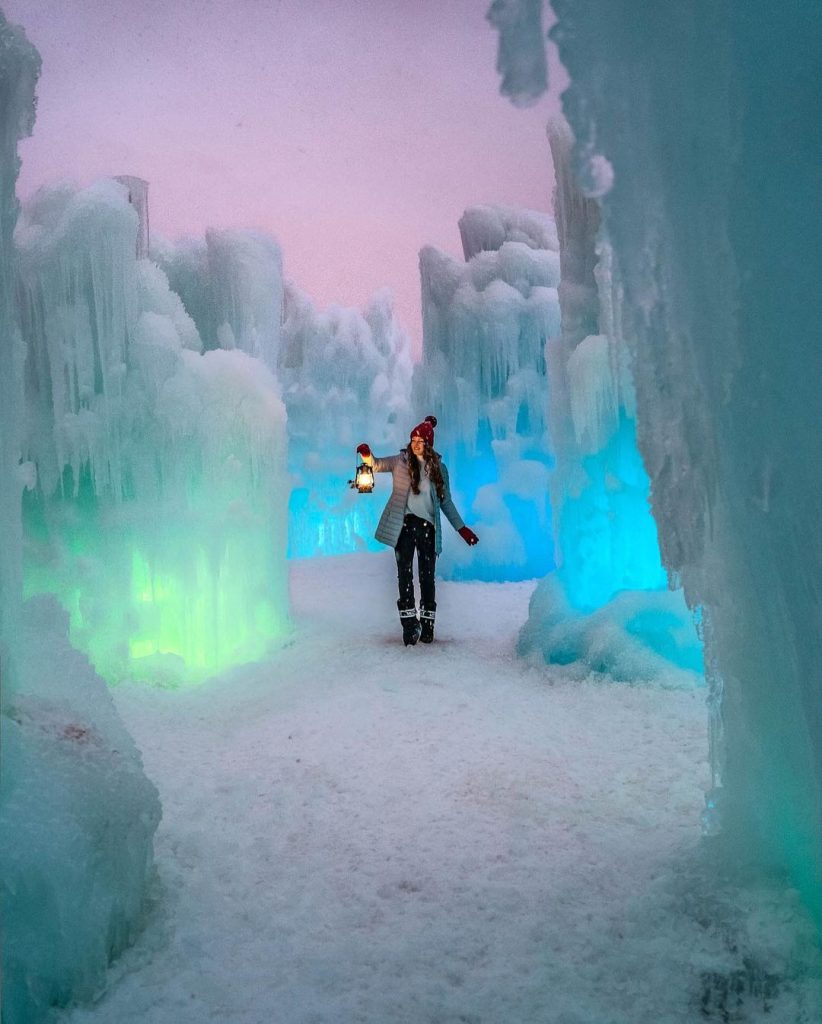 Cripple Creek, renowned for hosting its annual Ice Festival from February 17th-25th in 2024, anticipates the best of its winter seasons yet with the Ice Castles at the forefront of attractions.
Ice Castles promises to commence construction as early as late October or early November to bring to life their immersive winter attraction. Renowned for their intricate structures, the winter spectacle features elaborate ice formations of tunnels, caverns, towers, fountains, slides, and crawl spaces. These breathtaking constructs are the result of meticulous craftsmanship of icicles that are grown, harvested, and hand-placed by professional ice artisans. Adding to the allure of the winter playground are color-changing LED lights that are ingeniously embedded inside the ice, illuminating the acre-sized icy realm at night.
Ice Castles' CEO, Kyle Standifird, expressed his excitement, stating, "Our team is dedicated to creating an unforgettable experience in Cripple Creek that complements the natural beauty of the area while providing a unique and immersive experience for guests."
The sentiment was echoed by Cripple Creek Mayor Milford Ashworth, "We are ecstatic to host Ice Castles this year. We are the perfect frozen destination during wintertime and look forward to a beautiful season with Ice Castles at the forefront."
The Utah-based ice extravaganza company will deploy approximately 20 ice artisans to build the enchanting structures over 8 weeks. Subject to weather conditions, the attraction typically opens from December until early March.
In addition to the Cripple Creek location, the company is planning to scale a similar attraction in Utah, Minnesota, and New Hampshire, as well as roll out a brand new attraction, Winter Realm, in New York and Wisconsin. This new venture will feature seasonal elements such as winter sleigh rides, ice skating and a whimsical light walk.
Tickets to visit the frosty dreamland will be available from December via the company's website. The company's promotional video is also available for download.
Ice Castles, established in 2011 by founder Brent Christensen, began as a humble endeavor to create a winter playground for his kids at their Utah home. The project drew unprecedented attention and thus, Ice Castles was born as an internationally renowned tourist attraction with locations across North America.
Nestled at the base of Pikes Peak, Cripple Creek is a quaint mountain town, ripe with rich mining history, captivating Rocky Mountain views, thrilling activities, 24-hour casinos, and more. It is located just an hour's drive from Colorado Springs. For more information visit visitcripplecreek.com.